Buck Showalter might not have won enough games to get a statue erected in his honor at Camden Yards, but his dugout stoicism would have at least made the sculptor's job easy.
On the day the Orioles parted ways with their longtime manager, it is important to acknowledge the legacy of goodness Showalter will have left in Baltimore: 669 wins over eight-plus years, three playoff appearances, one trip to the American League Championship Series and a treasured collection of Buck-bustin'-loose GIFs.
They might have been as common as an Orioles win this season, but at least we knew to treasure them.
When you see your friend flirting with the heart-breaker they swore off only two days ago.
When you briefly remember that you'd rather be having fun on a roller coaster than answering questions about your pitching staff.
When you catch your younger brother about to eat the last ice-cream sandwich in the freezer.
When someone asks you what happened to Chris Davis' swing.
When you walk by a mirror and find yourself looking fly as heck.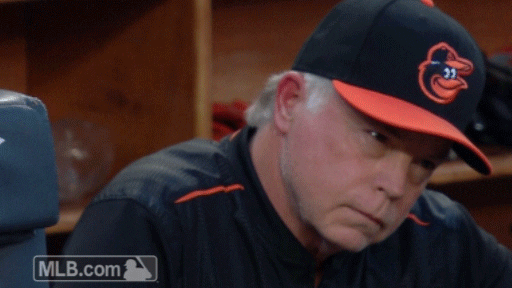 When someone from the Yankee Stadium crowd tells you that your acting on "Seinfeld" was "pedestrian, at best."
When life is good because you still have Manny and Jonathan and Zach and Kevin.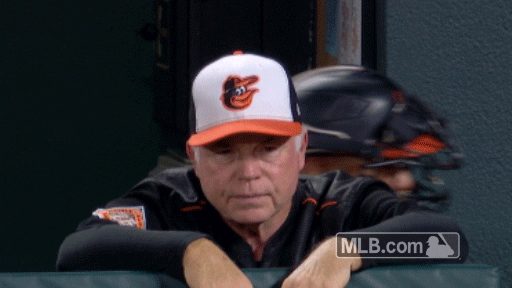 When you've had enough of either Baltimore at rush hour or setting a team record for losses in a season.
Probably the latter.
(Hat tip to Tumblr, Giphy, Gfycat, Eutaw Street Report, Camden Chat and MASN for the GIFs.)