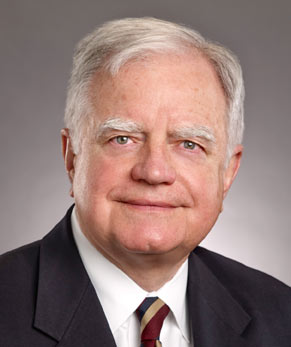 Email: jcarson29@gmail.com
Phone: 301-455-8114
Website: wallycarson.com
Candidate For: House of Delegates, District 9A
Political Affiliation: Democrat
Born: August 14, 1943
Hometown: Cleveland, Ohio
Profession: Lawyer
Years Experience: Practiced law for approximately 46 years; representing clients in local, state and federal courts, including the U.S. Supreme Court
Political Experience: I've never held elective office. I have had public service experience as a city law director; an assistant attorney general; and, as a congressional liaison officer for the USPS. And, I served on the Howard County Adult Guardianship Review Board.
Marital Status: Married
Children/Age: Two Children (43 & 41)
Current Employment: VP & General Counsel; Columbia Union Conference of Seventh-day Adventists
How Many Years: 8 years
Education: B.A., History; J.D., Law
Community Groups Involved In: Historical Society; Howard County Citizens Association; Concerned Citizens of Western Howard County; Leadership Howard County. I am a Paul Harris Fellow, as well
What are the three main issues you wish to address during your campaign and how do you plan to address them?
Issue 1: It has been said, "We do not inherit the earth from our ancestors, we borrow it from our children." I will do my best to preserve and protect the rural nature of Western Howard and Southern Carroll Counties; and to save it from mindless state regulations.
Issue 2: The Maryland Constitution protects the right of citizens to challenge the wrong-headed decisions of politicians by way of referendum. This right is in jeopardy because of ambiguities in the existing law. I will see that the law is clarified so as to protect this fundamental right.
Issue 3: As a people, I believe we have a moral obligation to help alleviate the effects of poverty, promote self sufficiency, and continue to sponsor programs that offer a hand-up, rather than an hand-out. I will be an advocate in Annapolis for such programs; and for those less affluent among us.