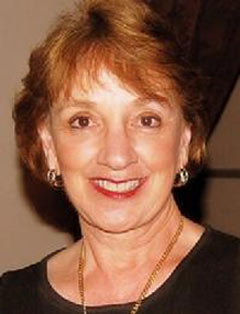 Email: trent@trentkittleman.com
Phone: 301-661-3344
Website: trentkittleman.com
Candidate For: House of Delegates, legislative district 9-A
Political Affiliation: Republican
Born: May 7, 1945
Hometown: Catonsville, MD
Profession: Attorney and Transportation Executive
Company: Arent Fox Kitner Plotkin & Kahn; the State of Maryland
Years Experience: 10 years lawyering; six years in transportation
Political Experience: 2010 - Candidate For County Executive, Howard County
2008-09 - Rewrote the Rules and Regulations of the New York Taxi & Limousine Commission (NYTLC)
2002-2006-Gubernatorial appointee, Deputy Secretary, Department of Transportation; CEO, MD Transportation Authority
2006-2009 - Elected to HC Republican Central Committee
2001 - Minority Counsel, U.S. Senator, Fred Thompson
1998 - Headquarters Staff, Sauerbrey for Governor
1988 - Co-Chaired MD Republican Legislative Candidate Recruitment effort ("Fill the Boat")
1987 - Editor, HC Republican Central Committee Newsletter
1982-86 - Chair of the Kittleman-Flanagan Election Committees
1978 - Candidate, Howard County Council
1976-77 - Elected and reelected to Oakland Mills Village Board
1975-76 - Political columnist, Howard County Times/Columbia Flier
1973 - President, Howard County Republican Women's Club
1972 - Co-Chair, HC Republican Election Headquarters
1968 - Coordinator, Catonsville Republican Headquarters
Marital Status: Widowed
Children/Age: Samantha Reigel and Heather Thurfield are my daughters; I have six grandchildren ages 9,5,4,3,3,& 6 months
Current Employment: Semi-retired & Consulting
How Many Years: 3
Education: JD, Univ. of Maryland Law School; MA degree, Univ. of North Carolina; BA, Virginia Tech
Community Groups Involved In: Community groups involved in: I have been involved with: Advisory Board, Women's Giving Circle; Board of Directors, Community Foundation of Howard County; Board of Trustees, Maryland Law School; Member, Montgomery County Transportation Policy Task Force, II; Board of Directors, Calvert Institute
What are the three main issues you wish to address during your campaign and how do you plan to address them?
Issue 1: O'Malley & this legislature have imposed 40 new or increased taxes, statewide. Meanwhile, problems continue. When government deprives citizens of their hard-earned money, it has a duty to spend it wisely, on solutions that work. I will focus on solutions that don't rely solely on money, and that actually WORK.
Issue 2: I will count my success in Annapolis by the number of onerous, unnecessary, ill-advised and duplicative laws and regulations I can convince the legislature to repeal or revise.