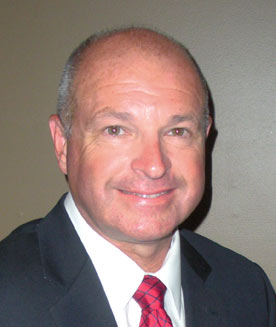 Email: skwantz@verizon.net
Phone: 410-346-6601
Website: stevewantz.org
---
In His Own Words:
Invest in our future
Candidate For: Carroll County Commissioner District 1
Political Affiliation: Republican
Born: November 2, 1957
Hometown: Westminster
Profession: Firefighter
Company: Baltimore County and Pleasant Valley Community Volunteer Fire Company
Years Experience: 37
Political Experience: Immediate Past President : Carroll County Volunteer Emergency Services Association; Numerous county committees involving public safety. Current President Pleasant Valley Community Volunteer Fire Company
Marital Status: Married to Kathy Zepp Wantz
Children/Age: 2 daughters aged 31 and 27; 3 grandchildren aged 6,4 and 3.
Current Employment: Retired Baltimore County Fire Department; Owner Wantz Lawn Care
How Many Years: 32 year career in Baltimore County; Lawn Care 31 years
Education: Graduate Francis Scott Key HS , Continuing education courses from McDaniel, University of Maryland , Maryland Fire and Rescue Institute
Community Groups Involved In: Volunteer Fire Service
What are the three main issues you wish to address during your campaign and how do you plan to address them?
Issue 1: Provide quality education. Studies show adequately funding our public school systems affects everything we do. Sound financial decisions affect economic development, infrastructure, public safety, and the list goes on. Our children who receive a quality education speaks volumes when it comes to where we will be in years to come.
Issue 2: Economic development. Working together with and opening communications with local municipalities, realtors, banking industry, technology, and all involved with providing quality assistance in promoting industry and small business opportunities. Bringing together our own county departments and agencies with all of the above will promote a much needed economic stimulus.
Issue 3: Agriculture preservation. Maintaining this very important program is a huge part of our heritage in Carroll. It is an essential part of providing our quality of life. Working with and providing open communications with all entities involved in this program is essential.