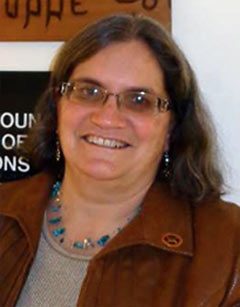 Email: family@warburton1.com
Phone: 410-848-6850
Website: mariawarburton.com
---
In Her Own Words:
Do what's best for Carroll
Candidate For: District 3 County Commissioner
Political Affiliation: Democrat
Born: April 17, 1960
Hometown: Westminster
Profession: Forester initially / Regulatory Compliance Engineer currently
Company: State of Maryland
Years Experience: 30
Marital Status: Married, celebrating 30 years in July
Children/Age: Two sons 22 and 19
Education: Bachelor's Degree in Forestry, West Virginia University 1982. Masters Degree - Public Policy, University of MD College Park 1997
Community Groups Involved In: past Cub Scout Chairperson, Congregational Treasurer, Common Ground on the Hill, Cold Weather Shelter, WasteNot! soccer coach
What are the three main issues you wish to address during your campaign and how do you plan to address them?
Issue 1: Education. Teachers are the backbone of any good school and should be compensated accordingly. Currently, Carroll teachers have the lowest starting salary of all school systems in the state and nearly the lowest after five years experience. Even though our per capita income is among the top in the state.

In talking to teachers, for the most part, they love their job, but are frustrated by the lack of raises over multiple years and the continued whittling away of county support, with many considering retirement or looking at other school systems.

For this spring's budget season, there likely will be recommendations to fund the school system at no more than the same amount per pupil as the prior year, resulting in less total funds because enrollment numbers have dropped slightly.

Funding only at this maintenance of effort level means less money for programs and teaching positions. This is because fixed costs, such as utilities, and custodial care continue to rise and are the same regardless of whether a school has 1,000 or 990 students.

There is money to be found in the county budget if desired, as evidenced by the diversion of $400,000 to a new fund that excludes public school students. The taxpayer-funded program is disbursing money to pay for field trips, computers, tutors, SAT and AP testing, and sports and music expenses. But only to students not attending public school, even though families of public school students also pay out of pocket for these items.

The continued contentious debate over public school funding is hurting our schools, our families, and our county's reputation. As commissioner, I intend to work in a cooperative manner with the school system, looking for avenues the county can aid in improving the system in an efficient manner, but not in ways to tear it down.
Issue 2: Infrastructure. Maintaining adequate infrastructure is one the primary responsibilities of a county commissioner. I am concerned that budget cuts made the past three years and proposed again for this year are pushing needed infrastructure repairs and improvements into future budget years.

Road, culverts, and bridge repairs need to done in a timely manner to avoid more expensive repairs later and to possibly avoid damage to vehicles from potholes and such. Leaking sewer pipes need to be repaired to avoid potential costly remediation and public health issues.

As commissioner, I would be an advocate for water rates and policies that encourage conservation, as water supply is a primary limiting factors to economic development in the county. I would consider the installation of alternative energy sources, such as solar panels on government properties to reduce long-term energy costs for the county and support their installation on agricultural land.

I would look for efficient and beneficial methods for handling our solid waste. This could mean offering recycling bins free of charge to households. Because numerous studies show that recycling goes up when bins are simply made available and currently recyclable material is worth much more to the county than the cost of the bins.

Other, less critical infrastructure, but perhaps with economic advantages, includes local recreational opportunities. I know of teams that drive to other counties to rent field space because it is unavailable here. By the same token I know people outside Carroll who drive an hour and a half to use the county gun range at the Northern Landfill. So good recreational facilities of all kind keep people local and encourage others to visit. As commissioner, I would look for additional avenues and partnerships that might help provide some of these opportunities.

I have experience working with wa! ter, sewer, and stormwater issues as well as understanding the needs of our municipalities. I have worked on budget preparation and understand the risks of leaving infrastructure issues for another day. Ignoring these issues not only will cost more in the future to repair but also may discourage economic development.
Issue 3: Economic Development. Companies generally decide to locate in an area for one of two reason; incentives and local quality of life. The first often involves having a shovel-ready location, meaning a graded lot with water, sewer, stormwater management, and roads in place. Offering tax cuts and other incentive may also work, however, it is important that these are recouped within a few years so that the development doesn't cost more than it's worth.

It can be difficult for a county of our size and location to compete with incentives offered by neighboring jurisdictions, meaning quality of life attributes become more important factors in a company's decision to locate in Carroll. Therefore, money spent for a quality school system, good roads, a variety of recreational activities, etc., should be considered an investment, not just benefitting current families but resulting in additional businesses wanting to locate here.

Good planning, potential rezoning, and limiting property right infringements are also integral parts of economic development. While it makes sense for industries to locate in water/sewer areas, does this mean the county should say no to a property owner wanting to locate an industrial facility outside these areas? Considerations include the right of the property owner, the rights of the surrounding property owners, and potential liabilities to the county. Like many citizens in the county, I do not want Carroll to become the next Gaithersburg. However, it is clear we need a broader economic tax base. The county has shovel-ready land and even actual buildings available; it now needs to show that it is willing to invest in the things that will continue to make Carroll a place where people want to live, work, and locate their business.