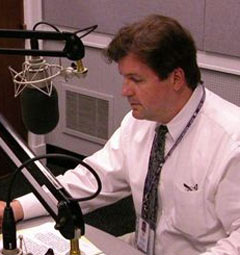 Email: wardesq@hotmail.com
Phone: 410-903-8683
Website: jameswardmorrow.com
Candidate For: House of Delegates, District 9A
Political Affiliation: Democratic Party
Born: February 23, 1964
Hometown: Ellicott City
Profession: Lawyer
Company: American Federation of Government Employees
Years Experience: 25
Political Experience: Former Assistant State's Attorney for Baltimore City 1990-2000; Former Maryland Democratic State Central Committee Member; Former Page, Intern, and Legislative Aide with the Maryland General Assembly; Former Chair of the Governor's Advisory Council (1982)
Marital Status: Married
Children/Age: Daughter
Current Employment: Assistant General Counsel
How Many Years: 11
Education: Johns Hopkins University, BA, Political Science; University of Maryland School of Law, J.D.
Community Groups Involved In: Life Member of the Sierra Club; Member of the American and Maryland State Bar Association, Supreme Court Bar; Ancient Order of Hibernians; Friendly Sonds of St. Patrick
What are the three main issues you wish to address during your campaign and how do you plan to address them?
Issue 1: I support strong environment regulations as all Americans deserve to have clean air and clean water. The current under-regulated fracking industry has the potential to hurt farmers and all citizens who deserve clean water. We cannot survive if our water and air are dirty and there is a cost in terms of life if we do not properly regulate those that can pollute our state. I also strongly support clean power generating programs. Maryland has used and I continue to support tax incentives to consumers and businesses who utilize solar and wind power as well as geothermal energy production.
Issue 2: The government shutdown had a profound effect on the Howard and Carroll County area. Not just government employees and their families were effected, of which many reside in our area. Many businesses, small and large, exist due to purchases made by government employees and their families. The incumbent Delegates in District 9A failed to speak out and take any action to protect our community. Several leaders in their party even introduced legislation that could have resulted in power or water or other services from being used by a federal government facility that employees hundreds of Maryland citizens. It was irresponsible and could lead some to forego basing new facilities in Maryland. The incumbents failed to vigorously oppose these efforts. I would lead where they have not.
Issue 3: Maryland has a strong reputation as a leader in education. I want to maintain and grow that reputation. We can do cost effective improvements in education such as longer school days and longer school years. Retired teachers could be brought back part-time to assist with tutoring and electives that enhance the basics at a relatively minor cost. The cost of not keeping up is too high in a global market.