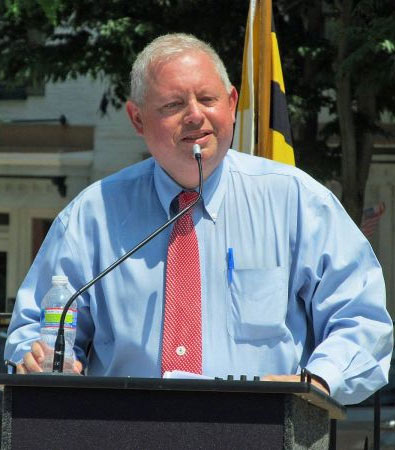 Email: havenshoemaker@hotmail.com
Phone: 410-239-4600
Website: havenshoemaker.com/
---
In His Own Words:
Time for new leadership in Annapolis
Candidate For: House of Delegates, District 5
Political Affiliation: Republican
Hometown: Hampstead
Profession: Attorney
Company: Law Offices of Haven Shoemaker
Years Experience: 21
Military Experience: Maryland Army National Guard Infantryman
Political Experience: Hampstead Ethics Commission (1995-1997); Hampstead Town Council (1997-2003); Mayor of Hampstead (2003-2010): County Commissioner (2010-2014)
Marital Status: married--25 years
Children/Age: Haven III (age 23)
Current Employment: Self-employed, solo practice attorney
How Many Years: 20
Education: UMBC (B.A. 1987); Widener University School of Law (J.D. magna cum laude 1992)
Community Groups Involved In: Hampstead Lions, Westminster Elks, Carroll County Bar Association, On Our Own of Carroll County (board), Westminster Baptist Church
What are the three main issues you wish to address during your campaign and how do you plan to address them?
Issue 1: Tax relief: The Rain Tax must go. The O'Malley/Brown administration has raised 70 different taxes and fees , while Carroll County had taken the opposite approach. In order to stop the tide of folks from fleeing the state, Maryland has to become more competitive in its tax and regulatory policy.
Issue 2: Gun grab: Why is it that states with the most severe gun laws have terrible gun violence statistics? Because law abiding gun owners don't commit crimes. Senate Bill 281 (the gun grab of 2012) must be repealed
Issue 3: Term limits: For far too long, it has taken a crow bar to pry politicians from the public trough. This is why I successfully fought for term limits for Commissioners, and is why I have taken a two term pledge in my quest for the Maryland House of Delegates.