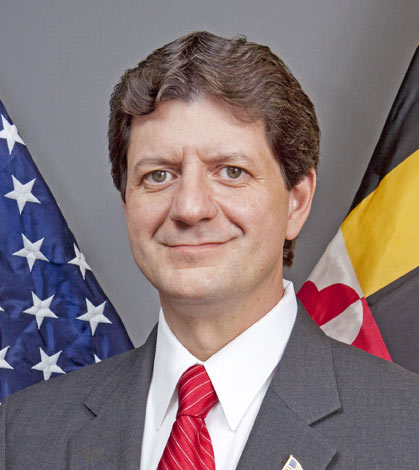 Email: brian@votedeleonardo.com
Phone: 443-547-3760
Website: votedeleonardo.com
---
In His Own Words:
Time for fresh leadership
Candidate For: State's Attorney
Political Affiliation: Republican
Born: September 4, 1969
Hometown: Taneytown
Profession: Attorney
Marital Status: Married
Children/Age: Four sons, ages 10-18 years old
Current Employment: Attorney, Law Office of Brian DeLeonardo; Adjunct Law Professor, University of Baltimore School of Law; Legal Instructor for agencies including the FBI, ATF, Maryland State Police, the National Fire Academy, and various state judges and prosecutors
How Many Years: Attorney for 17 years, Legal Instructor for 15 years
Education: Towson University, 1992, B.S. in Political Science (graduated Magna Cum Laude); University of Baltimore School of Law, 1996, Juris Doctor (finished in top 4% of class)
Community Groups Involved In: Rape Crisis Intervention Services of Westminster, Board of Trustees; Carroll County Bar Association, Maryland State Bar Association; Carroll County Chamber of Commerce, Leadership Carroll Graduate; South Carroll Business Association; National Rifle Association
What are the three main issues you wish to address during your campaign and how do you plan to address them?
Issue 1: Pro-actively Target Our Worst Repeat Offenders - I will put an end to the excessive plea bargaining currently taking place that too often has created a revolving door in the courtroom. I will take a very pro-active approach to our worst offenders by creating a Repeat Offender Prosecution Team made up of senior prosecutors that will work directly with our police to both identify, investigate, and convict the individuals most responsible for repeatedly victimizing the citizens of this County. I will create special prosecution zones in order to bring a "zero tolerance" approach to those committing crimes that are seriously impacting the quality of life in certain business areas and neighborhoods. Crime does not have borders, and without implementing a strong pro-active approach we will see more criminals flocking to Carroll.
Issue 2: Aggressive Approach to the Rising Drug Abuse Issue - I will attack the alarming drug trends in several ways. I will not only target those dealing drugs and engaging in prescription fraud, but actively seek to prevent our children from using those drugs by personally providing education to both children and parents along with the health department and our school officials. I have plans to aggressively intervene on those using drugs when we first have the opportunity in the court system, and require sustained treatment and monitoring of those abusing drugs in order to prevent their continued drug use that routinely leads to more theft, burglary, and robbery victims.
Issue 3: Restore Law Enforcement Relationships & Trust - I bring a strong working relationship that will restore trust between the State's Attorney's Office and our police, as well as surrounding prosecutor's offices. We have seen a public breakdown in these relationships, and the Carroll County FOP in endorsing me stated our police know these partnerships are currently lacking and that I have a "solid reputation for creating strong and effective partnerships." This trust and strong partnership is critical in order to effectively and efficiently combat the issues we face now and into the future.