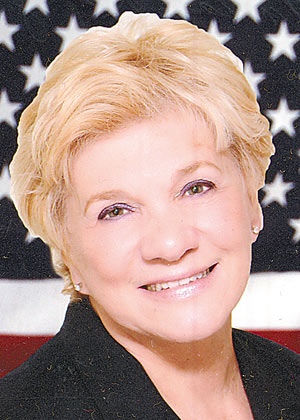 Email: dolcevitaap@verizon.net
Website: anitarileyforsenate.com
Candidate For: State Senate District 5
Political Affiliation: Democrat
Born: September 28, 1940
Hometown: Eldersburg, MD
Profession: Retired Secretary Treasurer
Company: UFCW Local 27
Years Experience: 28
Political Experience: Member: CC Democratic Central Committee - 9 years; Past President - South Carroll Democratic Club - 9 years; Ran for Delegate 2006. 2010; Commissioner - MD Commission for Women.
Marital Status: Married
Children/Age: 4 Grown Children; 10 grandchildren
Current Employment: Retired
Education: Associate In Arts Degree
Community Groups Involved In: Volunteer: Carroll Hospice - 5 years; Volunteer Mediator: Carroll Mediation MD; Member: CC Branch NAACP'; Member: CC Branch League of Women Voters; Member: Freedom Area Citizens Council
What are the three main issues you wish to address during your campaign and how do you plan to address them?
Issue 1: Nothing in life is easy. But, one issue I think is very important is the 'environment' -- SAVE THE BAY! It's one of Maryland's 'wonders' and needs to be taken care now and for generations to come. We need to make sure that those responsible for its deterioration know that severe penalties await them if they continue to bring harm to the bay and all tributaries leading to the bay.
Issue 2: Another issue of concern to me is 'domestic violence'. It affects not only the person who is being abused, but the children as well. The past several years I have read in the newspaper about abuse cases and how 'lenient' judges are with those who cause the abuse. This bothers me a great deal. Sometimes I think these judges need to take a course in what exactly domestic violence is and how they have an opportunity to help the victim, not the offender.
Issue 3: Transportation funding is another issue of concern. The State has, for years, taken money out of the transportation fund and does not return it, thereby, lack of funding for the purpose for which it is there in the first place.. That needs to be fixed.