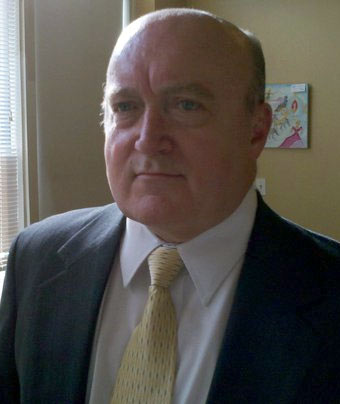 Email: ajayewildman@gmail.com
Phone: 410-596-3731
Website: ouriapp.typepad.com
Candidate For: Maryland's 8th US District/US House of Representatives
Political Affiliation: Independent
Born: July 11, 1948
Hometown: Washington, DC
Profession: Non-fiction Political Author; Information Technology career
Company: Retired; working part-time
Years Experience: IT career of 34 years; Author of 2 books since 2002.
Military Experience: None; attempted to enlist in Navy in late 1966 and was rejected due to previously unknown back condition. A personal disappointment! Was also rejected by the Draft in summer of 1967 due the same condition.
Political Experience: Life long interest/passion for domestic and foreign policy, as well as how the 2-Party System does and does not work for our Common Good. Ran an official yet amateur campaign for US President in 2003/2004. My 2008 book, the 718-page The Second Coming of Common Sense, contains 27 problem solving proposals that are the base of my Independent platform. Others have been added since then concerning the cost-of-living.
Marital Status: Single
Children/Age: One son; 26 years old.
Current Employment: Retired and part-time bus driver.
How Many Years: I had a 34-years career in the Information Technology industry in Washington, DC. Have been doing political writing - 2 books and multiple websites sine 2002 when I left IT to pursue political writing and whatever else followed!
Education: Franklin High School in Reisterstown, MD; some community college and put myself thru a 10-month Programming school that got me into the IT industry.
Community Groups Involved In: None.
What are the three main issues you wish to address during your campaign and how do you plan to address them?
Issue 1: Most critical the cost of living. Mandatory capping and @ 10% reduction in gasoline and diesel fuel and all grocery store prices for at least one year.Related strict pricing controls over Commodity Market games by Wall Street. How? Starting in June with picketing at grocery stores and gas stations in Carroll County and the 8th US District.
Issue 2: The dysfunctional US Congress must be replaced or nothing for our Common Good can be legislated. The national grassroots campaign against all Congressional incumbents. How? Starting in June to promote the nationwide challenge for Independent Women to run as I am as a Write-In candidate this November. There is still adequate time for "hundreds" of women to do this. They will be joined in support of my well-documented Independent platform. The Twitter Hash Tag of #WeNeed45Million468Women was previously created and will be promoted starting in June.
Issue 3: The other 27 prudent and practical problem solving of my base platform as detailed in my 2008 book, the 718-page The Second Coming of Common Sense. See commonsense2009.typepad.com to view the entire book and download a free copy of the entire book. And if you want to know what I have been up to for You the last twelve years simply type "A J Wildman" in Google and hit ENTER... Thanks, A J