Kimberly Ellis to contest ruling that upheld her loss in race for California Democratic Party chair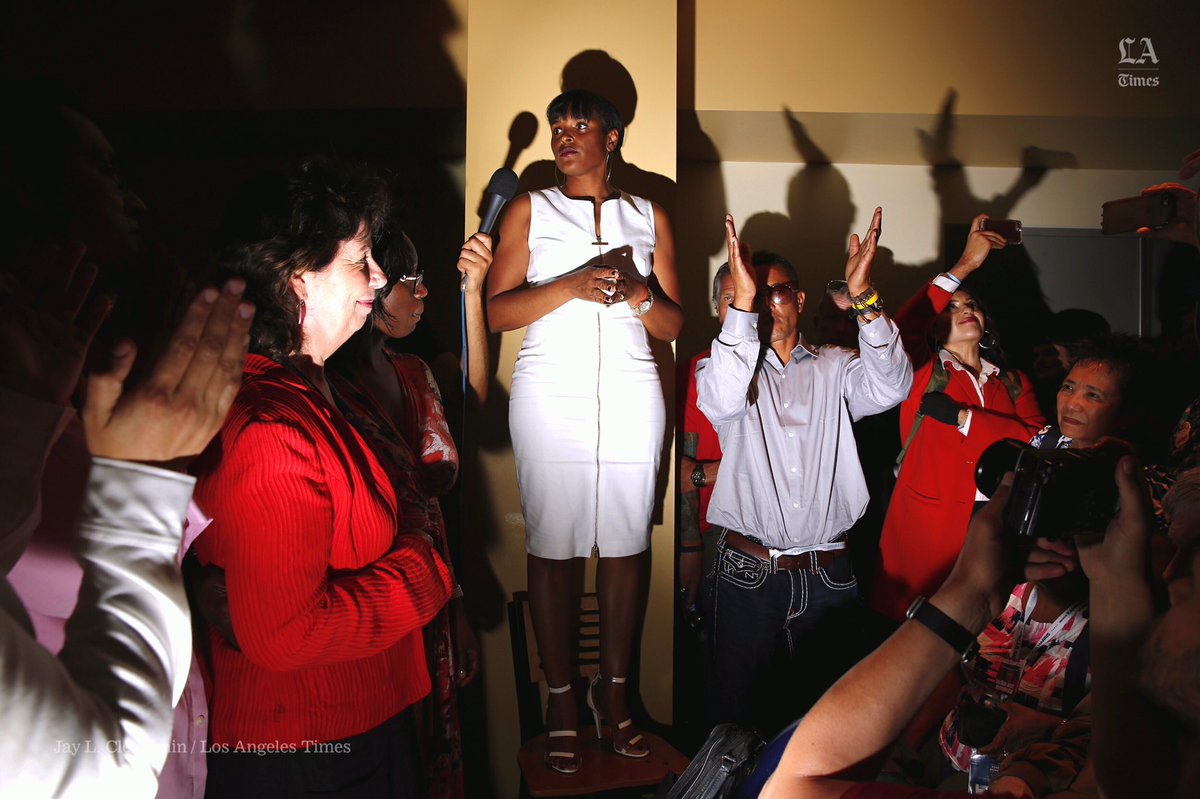 The drama and division over the California Democratic Party chairperson's election does not appear to be ending anytime soon.
Kimberly Ellis, who narrowly lost the race to lead the party, announced Monday that she planned to appeal a party committee's affirmation of the election results two days ago, a potential precursor to a lawsuit.
"While I, perhaps more than anyone, want immediate closure, I also understand my tremendous responsibility to the thousands of delegates and supporters who are counting on us to see this through to its final conclusion. No doubt, this is not the easier path, but often times the righteous one is not," she wrote in a fundraising plea to supporters. "To turn away now would be a betrayal to my own sense of integrity and ethics."
The election took place during the state party's annual convention in May, and longtime Democratic activist Eric Bauman was declared the winner. Ellis' campaign has repeatedly contested the results, reviewed every ballot cast and called into question the validity of hundreds of votes.
On Saturday, the party's compliance review commission held an all-day hearing in Sacramento to determine the fate of 355 ballots deemed questionable. In the end, 47 votes were invalidated — 25 for Bauman and 22 for Ellis. That action, however, did not change the outcome of the election. Bauman won by 1.9%
Ellis, a Bay Area Democrat, called the review an "inherently biased process" and said she would file an appeal within 12 days, though she said she didn't expect the commission to overturn its decision. She alleges that the six-member commission includes several Bauman supporters. The members were appointed by former chairman John Burton.
The bitter campaign exposed schisms in the state Democratic Party that echo the divide between Hillary Clinton and Bernie Sanders' supporters during the 2016 presidential primary. Some party leaders worry that the infighting will hobble the party, which dominates California politics and is at the center of the opposition to President Trump.
Ellis did not mention a lawsuit in Monday's email to supporters, though she has previously indicated one was likely. She also warned state party officials that she and her supporters will remain active in trying to reshape the party.
"What happens next rests on a lot of shoulders because this progressive movement to redefine what it means to be a Democrat is not going away…because we are not going away," Ellis wrote. "We're going to organize for progressive policies and around candidates who share our vision and be vocal against those who don't. We all agree that Democrats need to come together; the question is what are we truly fighting for?  No more same old, same old. We must have the courage of our convictions for a bigger, better, bolder vision for California – and the rest of our nation."
FOR THE RECORD
4:30 p.m.: A previous version of this post said Bauman won by less than 1%. He won by 1.9%
Latest updates
Copyright © 2019, The Baltimore Sun