Who travels more: Republicans or Democrats?
If you're in a blue state like California, New York and Illinois, chances are you're making more travel arrangements than blue states like Delaware or Vermont.
Red states Texas and Georgia are making more plans than red states Mississippi and Wyoming.
Check out the rest of the results from OneTravel.com.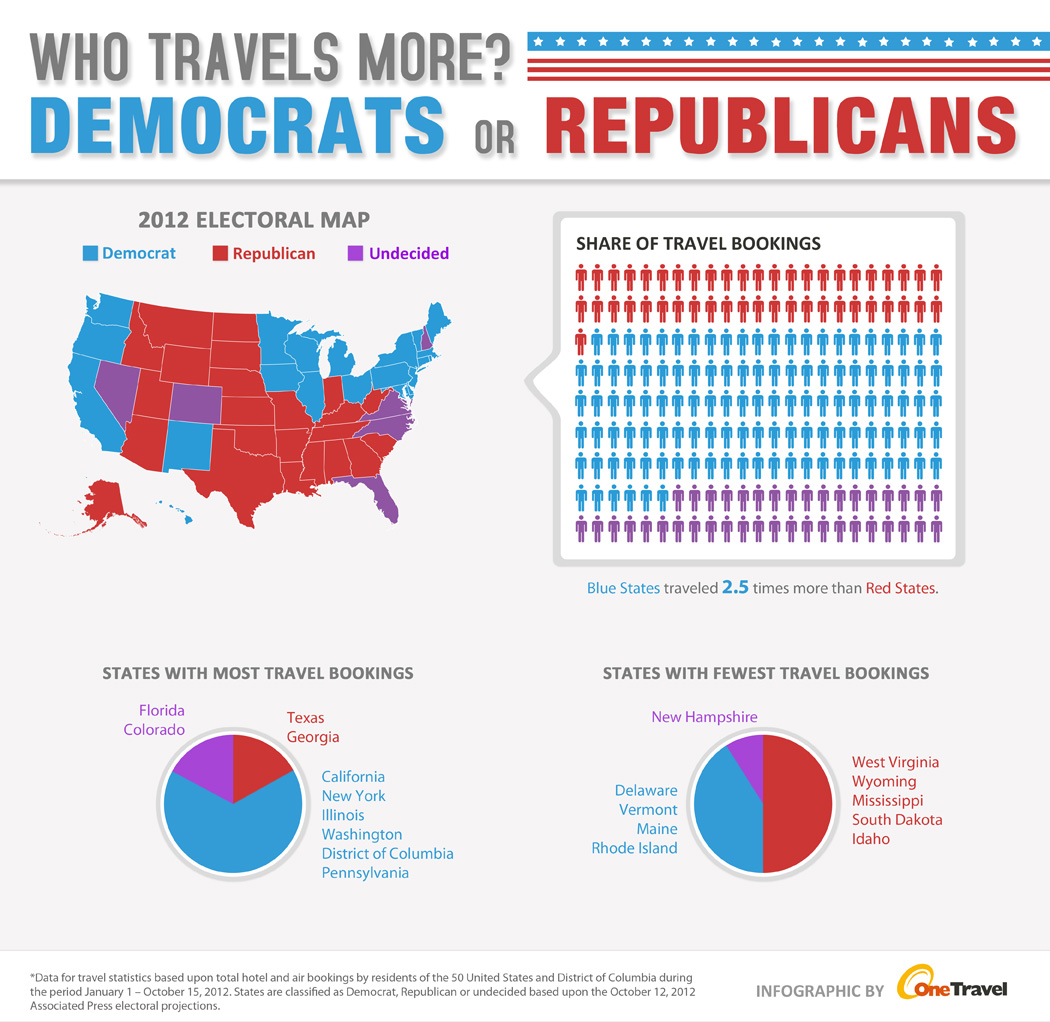 We've upgraded our reader commenting system.
Learn more
about the new features.
The Baltimore Sun encourages civil dialogue related to our stories; you must register and log-in to our site in order to participate. We reserve the right to remove any user and to delete comments that violate our
Terms of Service
. By commenting, you agree to these terms. Please flag inappropriate comments.