MONDAY, FEBRUARY 2ND
A NIGHT WITH MICHAEL PENNINGTON
Tonight we will be joined by an accomplished British Shakespearean actor, namely Michael Pennington. We'll discuss Shakespeare, Pennington's long and distinguished career, and the one-man play that he'll be performing through the month of February at the Chicago Shakespeare Theater at Navy Pier.
TUESDAY, FEBRUARY 3RD
INTERNET ONLY ON WGNRADIO.COM
Tune in to our special Internet-only broadcast as Milt presides (live!) over a replay of a classic program.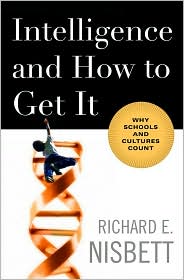 WEDNESDAY, FEBRUARY 4TH
INTELLIGENCE AND HOW TO GET IT
We recently had Charles Murray on our program, whose contention has been that some people are just more intelligent than others and there isn't much that can be done about it. Our guest tonight disagrees and says that schools do make people smarter and that IQ's can be improved over time. Richard Nisbett, a leading social psychologist, has just written Intelligence and How to Get It: Why Schools and Culture Count contradicting Murray's pessimistic claims about intelligence and IQ levels. He also offers suggestions on how to improve your own intelligence and that of your children.
THURSDAY, FEBRUARY 5TH
INTERNET ONLY ON WGNRADIO.COM
Tune in to our special Internet-only broadcast as Milt presides (live!) over a replay of this classic program: "Can you name the Ten Commandments? The four noble truths of Buddhism? The four gospels? If so, you are religiously literate--but what does that mean? And why is it important? Those questions and more are answered in this fascinating conversation with Stephen Prothero, chair of the religion department at Boston University and author of the book
Religious Literacy: What Every American Needs to Know--and Doesn't." In order to listen to the show, go to wgnradio.com as early as 8:45pm and look for the link near the top of the page that says "Click to Listen to Tonight's Extension 720 with Milt Rosenberg".
FRIDAY, FEBRUARY 6TH
CONSUMER FRAUD
Consumer fraud is rising as the economy is sinking. Tonight three experts on how to protect yourself from the hustlers and financial deceivers join us to advise you on how to preserve---and perhaps enhance---your dwindling financial reserves.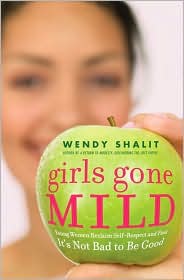 MONDAY, FEBRUARY 9TH
GIRLS GONE MILD
Are you dismayed by the oversexualization of our society and, more importantly, our children? Our guest tonight is Wendy Shalit, author of Girls Gone Mild: Young Women Reclaim Self-Respect and Find it's Not Bad to be Good. In her book she pores over studies, conducts interviews, and recounts anecdotes about childhood sexuality that might horrify even the most liberal among us. Shalit also gives us a look at girls and young women who aren't giving in to the oversexed culture surrounding them and, thereby, gives hope to the traditional family-values advocates among us.